TINA A. LEGGBELLOSSI
,
REAL ESTATE SPECIALIST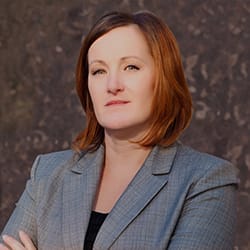 Tina A. Leggbellossi is a Real Estate Specialist of Sklar Kirsh LLP.  She has over 20 years of real estate experience, specializing in commercial real estate including purchase and sale transactions, financing, due diligence, title and survey review and analysis, organization and preparation of closing documents and coordinating closings.  Tina also assists the firm's real estate clients in all aspects of entity governance and maintenance matters, including the formation, qualification, restructuring, conversion, merger and acquisition of limited liability companies, limited partnerships, corporations, general partnerships and limited liability partnerships formed in Delaware, California and in other states.
Prior to joining Sklar Kirsh LLP, Tina was the corporate/securities paralegal for Public Storage where she was responsible for maintaining all of their U.S. subsidiaries.  She was previously a paralegal for Goodwin Procter, Sidley Austin, and Cox, Castle and Nicholson.