LISA K. SKAIST
,
SENIOR COUNSEL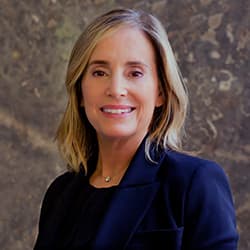 Education
Tufts University, B.A.
Loyola Law School, J.D.
Lisa Skaist is Senior Counsel in the firm's Litigation Department. As a highly skilled business litigator, she defends and prosecutes claims including partnership, fraud, and complex contract disputes. Her real estate litigation experience includes handling unlawful detainers, lease disputes, prescriptive easement rights, breach of purchase and sale agreements and construction defect claims. Additionally, Lisa has extensive appellate experience in district and state courts.
Lisa regularly collaborates with the firm's real estate and corporate transactional attorneys on matters including entity formations, operating agreements, and shareholder agreements for a variety of business and corporate concerns.
She received her J.D. from Loyola Law School in Los Angeles and her B.A., cum laude, from Tufts University.
Lisa enjoys traveling, reading, community volunteering, and time with her family. Her three kids have all graduated from top universities: University of Michigan, University of Southern California and the University of California, Santa Barbara.