ALLEN HO
,
ASSOCIATE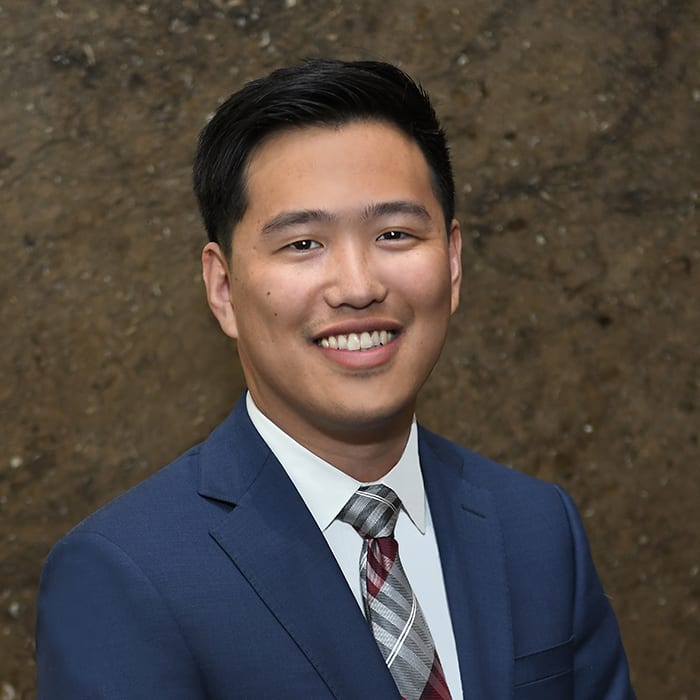 Education
University of California, Berkeley, B.A., English and Legal Studies
New York University School of Law, J.D.
Allen Ho is an Associate in the Litigation Department at Sklar Kirsh LLP. He has represented clients ranging from Fortune 500 companies to Chapter 7 bankruptcy trustees, and also drafted a successful motion for summary judgment in a case of first impression concerning California school district oversight authority over the finances of charter schools.
Prior to Sklar Kirsh, Allen was an associate with Blank Rome where he concentrated his practice on a wide range of litigation matters. He has experience handling all phases of litigation, from inception to conclusion, including client development, pre-claims consultation, drafting pleadings across all stages of litigation, development of claims through written discovery and depositions, dispositive and procedural motion practice, alternate dispute resolution, settlement, judgment, and collections.
Allen earned his J.D. from New York University School of Law in 2017 where he was awarded a Starr Foundation Law Scholarship (partial tuition scholarship based upon academic merit) and was an active member of the Asian-Pacific American Law Students Association. Allen's undergraduate work was completed at the University of California, Berkeley in 2012, where he majored in both English and Legal Studies, and was a Regents' & Chancellor's Scholar (full tuition scholarship based upon academic merit).
Allen speaks Mandarin and Taiwanese. He is in good standing with The State Bar of California, admitted in December 2017.