ROBBIN L. ITKIN
,
PARTNER
Education
University of California, Los Angeles, B.A, Magna Cum Laude
University of Southern California, Gould School of Law, J.D.
Admissions
California State Bar
New York State Bar
District of Columbia Bar
Montana State Bar
United States District Court for the Southern District of California
United States District Court for the Northern District of California
United States District Court for the Eastern District of California
United States District Court for the Central District of California
United States Court of Appeals for the Ninth Circuit
Supreme Court of California
Supreme Court of the United States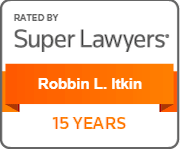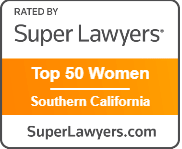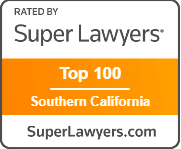 Robbin Itkin is a Partner and leader of Sklar Kirsh's Bankruptcy and Financial Restructuring Department. Her experience restructuring billions of dollars of debt includes insolvency resolutions in chapter 11 cases and numerous restructurings outside the courtroom. As a mediator, Robbin uses her problem-solving strength to advise both healthy companies and those in distress, leading them to negotiate effectively with their own creditors and counterparties who are in fragile economic straits. Robbin's excellence in complex matters has earned her recognition as a Chambers USA-ranked attorney in restructuring and a long-time fellow and 2023 International Committee Co-Chair of the honorary and prestigious American College of Bankruptcy.
Experienced at representing a range of parties in the bankruptcy process, Robbin has protected the claims and interests of debtors, creditors', equity and bondholders' committees, purchasers, trustees, and Ponzi scheme victims in corporate restructurings and bankruptcies. Her industry experience spans real estate, entertainment, sports, retail, transportation, manufacturing, and hospitality. Many of Robbin's clients are high-profile individuals in entertainment, sports, and business. She discreetly guides them through out-of-court workouts and financial transactions, often advising at all stages of business growth and on early signs of distress.
Robbin has been involved in notable bankruptcy cases, including those involving Chrysler LLC, Lehman Brothers, the landmark Hollywood Roosevelt Hotel, yoga guru Bikram Choudhury (where she serves as the Trustee for the entities Bikram Choudhury previously controlled), and the Los Angeles Dodgers. Additionally, she has represented leading talent in the Relativity Media and AOG Entertainment bankruptcy cases, among other matters.
Prior to joining Sklar Kirsh, Robbin was a partner with DLA Piper, and with Liner LLP where she served as chair of its Business Solutions and Financial Restructuring Group. She also led the West Coast business and financial restructuring team at Steptoe & Johnson LLP. Robbin received her undergraduate degree from University of California, Los Angeles, and her law degree from University of Southern California. She often speaks at leading bankruptcy events on topical issues, including women in the legal profession.
Super Lawyers has featured her since 2005 and has named her among Southern California's Top 50 Women lawyers and Top 100 lawyers. She also is recognized by Best Lawyers in Southern California and Martindale Hubbell. Robbin was the recipient in 2013 of the Century City Bar Association's "Bankruptcy Lawyer of the Year" award and was featured on the inaugural list of LawDragon's 2020 Leading U.S. Bankruptcy & Restructuring Lawyers.  In 2021, the Los Angeles Business Journal honored Robbin among its Women of Influence – Attorneys. In 2021 and 2022, the Los Angeles Times' "Business of Law" issue named Robbin a "Legal Visionary".
Robbin uses her spare time to fly fish with her husband, a banking and finance lawyer, and to enjoy their two Labrador retrievers.
Robbin's experience includes the following matters:
Exemplary Entertainment Matters
Rive Gauche Television and AfterShock Comics chapter 11 bankruptcy cases –  Counsel to official committees of unsecured creditors
AOG Entertainment, Inc./Core Media Group chapter 11 bankruptcy cases – Counsel to high-profile actors, producers, directors and writers in negotiating business transactions, distribution and production agreement resolutions, and protecting their claims
Relativity Fashion LLC (Relativity Media) and related entities – Counsel to high-profile actors, producers, directors and writers in negotiating business transactions and protecting their claims
Chapter 15 Matters
Counsel to domestic and international clients in various aspects of foreign ancillary proceedings under chapter 15 of the Bankruptcy Code
Representative Debtor Matters
In re Bikram Choudhury Yoga Inc., Bikram's Yoga College of India, LP, Bikram, Inc., Yuz, Inc. and International Trading Representative, LLC –  served as the appointed chapter 11 Trustee, and currently serves as the chapter 7 Trustee. Sklar Kirsh, LLP is counsel to the chapter 7 Trustee
In re Zetta Jet USA, Inc. and Zetta Jet PTE, Ltd – counsel to chapter 7 Trustee (and served as counsel to chapter 11 Trustee)
Solutia Inc. − Counsel to Solutia Inc. and its affiliates in their chapter 11 cases involving more than US$3 billion of funded debt and other obligations and complex liability issues, including environmental, mass tort, retiree, pension and indemnification issues
NRG − Counsel to over 29 related entities comprising one of the largest independent power generation companies in the world, both as debtors out of court and as debtors in a chapter 11 bankruptcy case, and successfully restructured over $11 billion in debt in seven months
Dividend Development Corp. − Counsel to one of the country's largest home builders as debtor-in-possession. Confirmed plan of reorganization restructuring over US$300 million in liabilities, including US$55 million in unsecured claims
Hollywood Roosevelt Hotel − Counsel to this landmark hotel in Hollywood, California, in connection with its restructuring through Chapter 11 bankruptcy
Santa Barbara Star Motors, Inc., dba Gregg Motors, and Related Entities − Counsel to this automobile dealership as debtor-in-possession. Sold all assets, including multiple franchises, in controlled liquidation for the benefit of creditors
Pharmaceuticals distributor − Counsel to a wholesale distributor of pharmaceuticals in its out-of-court restructuring of over US$12 million in unsecured debt and US$20 million financing
Representative Committee Matters
Represented a court approved ad hoc committee of investors who were victims, along with other investors in different investment vehicles, of a Ponzi scheme perpetrated by Professional Financial Investors, Inc., and its 40 affiliated entities, all of whom became debtors in bankruptcy in the Northern District of California.  The firm received the 2022 Turnaround Transaction of the Year Award from the Turnaround Management Association for the work performed in the cases, recognizing the unique and collaborative approach to resolving the various competing interests in order to reduce litigation costs and maximize value for the benefit of the victims.
Quantum Fuel Systems Technologies Worldwide, Inc., dba Quantum Technologies – Counsel to the Official Committee of Unsecured Creditors in the chapter 11 bankruptcy case
CTC Cable Corporation − Counsel to the Official Committee of Unsecured Creditors in the chapter 11 bankruptcy case of CTC Cable Corporation, which, with affiliated entities, manufactured and marketed innovative energy efficient and renewable energy products for the electrical utility industry
Pacific Energy Resources Ltd. − Counsel to the Official Committee of Unsecured Creditors in the chapter 11 bankruptcy cases of Pacific Energy Resources Ltd., and certain of its affiliates, which engage in the acquisition, exploitation and development of oil and gas properties, primarily in the US
Store of Knowledge − Counsel to the committee of creditors in the bankruptcy case where the debtor operated a mall-based nationwide chain of 91 specialty retail stores in 26 states, offering educational and intellectually stimulating products geared toward interactive learning
Taxi Systems, Inc. − Counsel to the committee of unsecured creditors of this large taxi company in Southern California. General unsecured creditors included more than 400 personal injury claimants in addition to numerous trade creditors. Extensive negotiations resulted in a confirmed plan of reorganization providing for 100 percent payout on trade claims, with election offered to personal injury claimants either to continue to litigate their claims or to receive 100 percent of cash settlement amounts over time, such payments collateralized by assets of the debtor, the debtor's parent and certain of the debtor's principals
Babaeian Transportation Co., Inc., dba Checker Cab Company, dba Burbank Taxi, dba Pasadena Taxi, dba San Fernando Checker − Counsel to the committee of creditors of this taxi company possessing a fleet of taxi cabs in California's San Fernando Valley. Caused appointment of a chapter 11 trustee to preserve the estate's assets for sale; actively participated with the trustee who ultimately sold the assets and made distributions to unsecured creditors
Bell Brand Snack Foods, Inc. − Counsel to the committee of creditors of this snack food manufacturer and distributor. Negotiated a consensual plan of reorganization that provided for immediate 90 percent payout to general unsecured creditors before any payments on secured or unsecured debts owed to affiliates
C&L Properties − Counsel to the committee of creditors of the owner and operator of the fully encumbered commercial property known as the Continental Plaza in Southern California. Negotiated a consensual plan of reorganization in the extensively litigated case that provided for full payment plus interest within one year of confirmation to general unsecured creditors
Maguire Thomas Partners − Counsel to committees of creditors in extremely adversarial chapter 11 bankruptcy cases of the owner and operator of Gas Company Tower Building, a 52-story premier office building in downtown Los Angeles. As a result of the committee's request for participation in mediation, settlement was reached and a plan of reorganization was confirmed that paid unsecured creditors in full plus 7% percent interest , while restructuring more than US$400 million in debt
Other Matters / Trustee / Mediator Positions 
Certified Mediator: United States District Court, Central District of California (2014—present); United States Bankruptcy Court, Central District of California (1995—present)
Chrysler LLC − Counsel to one of the largest general unsecured trade creditors and member of the Official Committee of Unsecured Creditors in the chapter 11 bankruptcy cases of Chrysler LLC and certain of its affiliates in the United States Bankruptcy Court for the Southern District of New York; successfully obtained payment in full for the client through negotiations with purchaser of the debtors' business operations
Lehman Brothers − Counsel to a fund that holds a credit linked note of several hundred million dollars issued as part of an integrated transaction with various US and foreign Lehman Brothers entities, as a creditor in the Lehman Brothers US and international insolvency proceedings
Cocopah Nurseries, Inc. − Counsel to a national bank in the chapter 11 bankruptcy case of the largest grower and seller of palm trees in the country. Successfully negotiated the $78 million loan facility secured by farmland in Arizona and California
Missoula Area Economic Development Corporation (MAEDC) − Counsel to MAEDC in representing its interests in the bankruptcy case of Smurfit-Stone Container Corporation and its affiliates, with particular emphasis on Smurfit's abrupt closure in early January 2010 of its paper mill in Missoula County, Montana
Ritter Ranch Development LLC − Appointed by the Office of the United States Trustee, and confirmed by the Central District of California Bankruptcy Court, as chapter 11 Trustee for the Estate of Ritter Ranch Development LLC and lead counsel in all aspects of the case involving Mello Roos Bond Financing; extensively litigated 363 sale proceedings and claims issues of principals and lenders; completed a 363 sale of the then largest available developable property in Los Angeles County (over 6,000 acres) for US$57.2 million after 75 rounds of bidding. Negotiated carveouts with secured creditors to satisfy administrative claims
State of California Ex. Rel. Department of Water Resources − Counsel to State of California Ex Rel. Department of Water Resources and handled all bankruptcy aspects regarding State of California in the chapter 11 bankruptcy case of California Power Exchange, the operator of several types of markets for wholesale electricity who matched suppliers and purchasers of electricity
Estate of Thomas A. Hantges − Counsel to the Chapter 11 Trustee for the Estate of Thomas A. Hantges, one of the former founding principals of USA Commercial Mortgage Company, a commercial loan underwriting, servicing and funding company whose principals were involved in an alleged fraud in the magnitude of over US$900 million – the largest bankruptcy filing to date in Nevada
Hartmarx Corporation − Counsel to the successful purchaser of substantially all of the assets of Hartmarx Corp. and certain of its affiliates, one of the largest manufacturers and marketers for men's suits and sport coats in the United States, in bankruptcy proceedings in the United States Bankruptcy Court for the Northern District of Illinois
Weld Wheels, Inc. − Counsel to American Racing, Inc., in its $24 million acquisition of the assets of Weld Wheels, Inc., a manufacturer and distributor of premium aftermarket automobile, light truck, racing, and sport wheels to both domestic and international customers. Negotiated stalking horse bidder protections and purchase agreement, and advised client throughout sale process taking place through auction of assets in US Bankruptcy Court, Western District of Kansas. Successfully consummated client's purchase as successful bidder
Aloha Airlines − Counsel to Japan Airlines (JAL) in the Aloha Airlines chapter 11 bankruptcy pending in Hawaii. JAL had service agreements with Aloha Airlines that were put at risk due to Aloha's bankruptcy filing. The practice structured a successful result for JAL that allowed its contracts to remain fully intact with assignees whom JAL approved
In re Hyo Dong Kim – Appointed by the Office of the United States Trustee to serve as the chapter 11 Trustee and subsequently the chapter 7 Trustee
In re Jose Adolfo Montepeque and Maria Montepeque – Counsel to the chapter 7 Trustee
APP Winddown, LLC (f/k/a American Apparel, LLC) – Counsel to the landlord of the corporate headquarters and distribution center, member of Official Creditors' Committee
RS Legacy Corporation fka RadioShack Corporation – Counsel to landlords
T-Asset Acquisition Company − Counsel to a secured lender in the bankruptcy case for the owner of the Terminator franchise pending in the Bankruptcy Court for the Central District of California with respect to the debtors' proposed sale of substantially all of the future Terminator sequel and remake rights
Syntax-Brillian Corp. − Counsel to Taiwan Kolin Co., Ltd., one of the largest manufacturers and sellers of electronic products in Taiwan, in connection with its asserted $270its chapter 11 cases pending in the Delaware bankruptcy court
Inspiris, Inc. – Counsel to Inspiris, Inc., as debtor-in-possession lender, stalking horse bidder and successful purchaser of substantially all of the assets of Care Level Management Group, LLC, a provider of in-home healthcare services for chronically ill and elderly patients, in a chapter 11 case pending in the Central District of California
Counsel to a landlord with respect to commercial shopping center leases involved in the Movie Gallery, Inc. and Big A Drugstores, Inc. chapter 11 bankruptcy cases filed in 2007
Counsel to high-profile individuals in the entertainment industry in out-of-court workouts and restructurings
Counsel to Sun Capital Partners in its acquisition of BMK, Inc. (debtor) through bankruptcy
Counsel to Sun Capital Partners in its acquisition of Wickes out of receivership
Counsel to American Healthcare Services, Inc. in its acquisition of Plastic Surgery Company
Counsel to CEO and President of Fredericks of Hollywood through the company's chapter 11 bankruptcy
Counsel to Koo Koo Roo, Inc. in its acquisition of operating restaurants in Hamburger Hamlet Restaurant, Inc.'s chapter 11 case
Pacific EyeNet, Inc. − Counsel to Pacific EyeNet, Inc., A Medical Group, as a creditor in the chapter 11 (and subsequent chapter 7) bankruptcy case of its MSO
Publications
"Seven Practical Tips for Healthy Companies That Do Business with Not-So-Healthy Companies," Los Angeles Daily Journal, August 25, 2022
"Not A Sure Thing: Application of Surety Bonds to Landlord Claims in Light of Bankruptcy Code Section 502(b)(6)," Aira Journal, 2019
Ten practical tips for dealing with anticipated financial distress of your business or your clients, customers or vendors, 8 April 2020
"Puerto Rico's Last Stand," Los Angeles Daily Journal, June 16, 2016
"When Sovereigns Default," Los Angeles Daily Journal, August 6, 2015
"Sovereign debt – not just a foreign problem," The Hill, August 5, 2015
"Knowing the Ropes," Caixin, April 11, 2013 – Chinese Publication
"Navigating the Minefield: Intellectual Property Licenses in Bankruptcy," Practising Law Institute Advance License Agreements Conference, January 2013
"One Way Forward for Big Three has Potholes: 'Prepack' Bankruptcy may not Take Carmakers Where They Want to go," The National Law Journal, February 16, 2009
"A Comparison Shopping Guide for 363 Sales," American Bankruptcy Institute, 2009
"White Paper: Options for Increasing the Protection of Motor Carriers in Bankruptcy Proceedings," American Trucking Association, November 2008
"The Metamorphosis of Assignment Clauses in Bankruptcy," Law Journal Newsletters, The Bankruptcy Strategist, Part One, May, 2005 and Part Two, June, 2005
Sample Presentations & Seminars
Panelist, "The Benefits of Restructuring Support Agreements," California Bankruptcy Forum, May 2023
Moderator and Panelist, "The "F" Word. From The False Claims Act to Ponzi Schemes – Practical Tips For Identifying and Efficiently Addressing Fraud in Bankruptcy Cases (And Beyond)," American Bankruptcy Institute, March 2023
Panelist, "Business Restructuring to Survive Covid-19 and Beyond," USC Gould School of Law – LACBA Business Law Section Institute for Corporate Counsel, December 2020
Speaker, "Women in Bankruptcy & Restructuring Presents: What A Difference A Year Makes: A Review of 2019 Hot Button Topics in Bankruptcy & Restructuring," November 21, 2019
Speaker, "Climbing the Peak of Appellate Victory: Best Practices before the Bankruptcy Appellate Panel," California Bankruptcy Forum Insolvency Conference, May 18, 2018
Speaker, "Ethics in Bankruptcy: Recent Court decisions on Legal Ethics – You Should Be Aware…," 25th Annual Southwest Bankruptcy Conference, American Bankruptcy Institute, September 9, 2017
Speaker, "Women in Insolvency: Inspirational Stories to Develop Your Own Path," International Women's Insolvency & Restructuring Confederation, June 12, 2017
Panelist, "Powerful Partnerships: Pairs of Women Clients and Their Outside Counsel," The New Girls' Network, September 14, 2016
Professional Memberships
American College of Bankruptcy, Fellow (2004—present)
American College of Bankruptcy, International Committee Co-Chair (2023)
International Insolvency Institute, Board Member, 2021
International Insolvency Institute, Co-Chair, North American Region (US, Canada and Caribbean)
International Insolvency Institute, 2013—present
Credit Abuse Resistance Education (CARE), Board of Directors, Los Angeles Chapter
State Bar of California – Insolvency Law Committee of the Business Law Section (previous)
Ninth Circuit Judicial Conference, Lawyer Representatives Coordinating Committee – Chair (2009—2010)
Ninth Circuit Judicial Conference, Lawyer Representative Committee, Chair-elect (2008)
Ninth Circuit Judicial Conference, Lawyer Representative Coordinating Committee, Vice chair, former co-chair of Central District of California Lawyer Representatives, 2006—2008
Los Angeles Bankruptcy Forum

Board Member, 1995—present
President 2001—2002
Vice President, 2000—2001
Program Chair, 1999—2000
Secretary, 1998—1999

Century City Chamber of Commerce, Board Member – 2007—2010, 2012—present
Los Angeles Women's Leadership Council, Board member 2007—present
City of Hope National Medical Center and Beckman Research Institute, Director Emeritus 2007—present; board member, 1997—2007
Recognitions
L.A. Times

 B2B Publishing 

Business of Law: Trends, Updates & Visionaries  – "Legal Visionary" (2021 – 2023)
Los Angeles Business Journal – Business Women Attorneys of Influence (2021, 2023)
Los Angeles Daily Journal – Top Bankruptcy Lawyers 2022
Best Lawyers (2022 – 2023)
Los Angeles Business Journal – Women's Leadership Award Nominee (2022)
Los Angeles Business Journal Women's Leadership Awards – "Champion of Women" Award Nominee (2021)
The Best Lawyers in America©

Women in the Law (2021)
Bankruptcy and Creditor Debtor Rights/Insolvency and Reorganization Law
Litigation: Bankruptcy

LawDragon's – Leading U.S. Bankruptcy & Restructuring Lawyers (2020, 2022)
Chambers USA, California Bankruptcy/Restructuring (2020)
Los Angeles Magazine – Top 50 Women Attorneys In Southern California
Los Angeles Magazine Super Lawyers – Top 100 Lawyers in Southern California
Best Lawyers in Southern California, The Wall Street Journal
The American Registry – Top Women Attorneys in Southern California
Super Lawyers – Top List Achievement
Martindale-Hubbell, AV Preeminent Status as a Top Rated Lawyer
Century City Bar Association – Bankruptcy Lawyer of the Year
The Legal 500 United States, Finance: Corporate Restructuring (including bankruptcy)
Southern California Super Lawyers – Top 50 Women
Southern California Super Lawyers, Bankruptcy and Creditor-Debtor Rights Law
The United States Bankruptcy Court for the Central District of California has recognized Robbin with several mediation awards, including:

Mediator who settled the mediation conference with the most parties in the 2011 – 2012 term
Mediator who conducted the longest mediation conference in the 2011 – 2012 term
Mediator who conducted the conference involving the largest amount of money in the 2011-2012 term

Top Lawyers – Corporate Counsel
Century City Chamber of Commerce – Women of Achievement Award
B'nai Zion Foundation – Women of Accomplishment Award